The first residency of the project Micro and Macro Dramaturgies in Dance
Micro and Macro Dramaturgies in Dance is an international project focused on dance dramaturgy. This project is a collaboration between the coordinator of the project Tanec Praha (CZ) with European organisations in the field of contemporary dance: Anghiari Dance Hub & Marche Teatro (IT), Bora - Dans og visuelt teater (DK), Dance House Lemesos (CY), Dans Brabant (NL). 
The first step of the project Micro and Macro Dramaturgies in Dance will be the workshop in Italy between Anghiari e Polverigi from 22 till 30 March 2021. Weaving together the self, the performance, the community Italian residence curated by members of the Scientific teams: Guy Cools and Katalin Trencsényi.
 During the online project workshop there will be also the public event "Walls of skin … that breathe" – Macro Dramaturgies in Dance.
Katalin Trencsényi in conversation with Hildegard De Vuyst, Dalisa Pigram and Rachael Swain
Monday, 29 March, 10 am CET /  9  am BST / 7 pm EAST / 4 pm AEST
Live on MMDD Facebook
Free event, no registration is needed
"We could define the micro dramaturgy as that zone, that structural circle, which lies in and around a production. But a production comes alive through its interaction, through its audience, and through what is going on outside its own orbit. And around the production lies the theatre and around the theatre lies the city and around the city, as far as we can see, lies the whole world and even the sky and all its stars. The walls that link all these circles together are made of skin, they have pores, they breathe." – noted the 'foremother' of new dramaturgy, Marianne Van Kerkhoven in her seminal keynote speech at the Theatre Festival in Brussels in 1994. This lecture argued for theatre's social responsibility and outlined a new area for the dramaturgical work that lies beyond the production, which she named 'macro dramaturgy'.
This 60-minute, live-streamed online conversation brings together dramaturg Hildegard De Vuyst (les ballets C de la B) and artistic co-directors Dalisa Pigram and Rachael Swain (Marrugeku) in conversation with Katalin Trencsényi about how artists can better relate to society and how dramaturgical strategies and methodologies can be transferable within and outside the domain of dance. The discussion will focus on the practices of Marrugeku and les ballets C de la B and examine from the dramaturg's perspective on how this work can be done.
---
Participants in the conversation: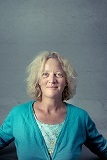 Hildegard De Vuyst started her career as a dance critic and editor at the theatre magazine Etcetera. From 1994 onwards she worked as a dramaturg for Het muziek Lod. When Lod started a coproduction in 1995 with les ballets C de la B for La Tristeza Complice, this was to launch a longstanding collaboration with director Alain Platel. Her work with les ballets C de la B includes Iets op Bach, Wolf, vsprs, Out of Context – for Pina, pitié! C(HOEURS, TAUBERBACH, Nicht Schlafen and Requiem pour L. In 2001 Hildegard started working for the Royal Flemish Theatre (KVS) under the artistic direction of Jan Goossens with the aim of reconnecting the theatre to the city of Brussels. The experience gained during their fifteen years' work at KVS formed the basis of another collaboration: the reinvention of the Festival de Marseille in 2016 when Goossens left Brussels for Marseille. Alongside this work, since 2006 Hildegard has been coordinating PASS (Performing Arts Summer School), an initiative of KVS, les ballets C de la B and the A.M. Qattan Foundation in Ramallah, which consists of a long-term artistic exchange with a generation of Palestinian performing artists. This process led to the creation of productions such as Keffiyeh / Made in China and Badke. Hildegard increasingly involved in the practice of intercultural dramaturgy, giving workshops in Aarhus, Amsterdam, Kinshasa, London, Lublin, and Sydney. Since 2013 Hildegard has been collaborating regularly with Marrugeku.
---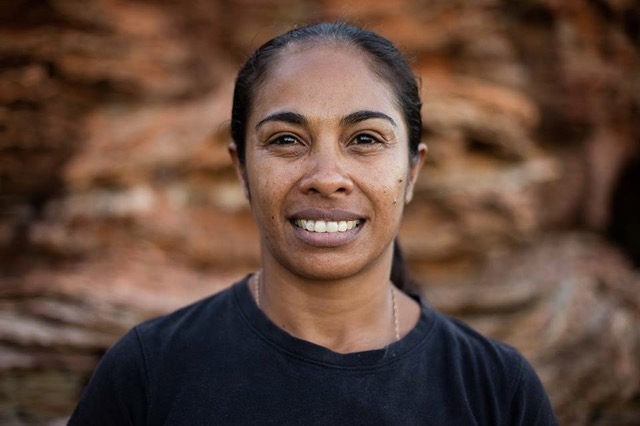 Dalisa Pigram is a Yawuru/Bardi woman born and raised in Broome, north-western Australia. Co-artistic director of Marrugeku, together with director and dramaturg Rachael Swain, Dalisa is a dancer and choreographer with the company and has been a co-devising artist on all productions, touring extensively internationally, nationally and to remote regions of Australia. In her community, Dalisa teaches the Yawuru Language Programme at Cable Beach Primary School and is committed to the maintenance of Yawuru language and culture through the arts and education. Dalisa is co-editor of Marrugeku: Telling That Story—25 years of trans-Indigenous and intercultural exchange.
---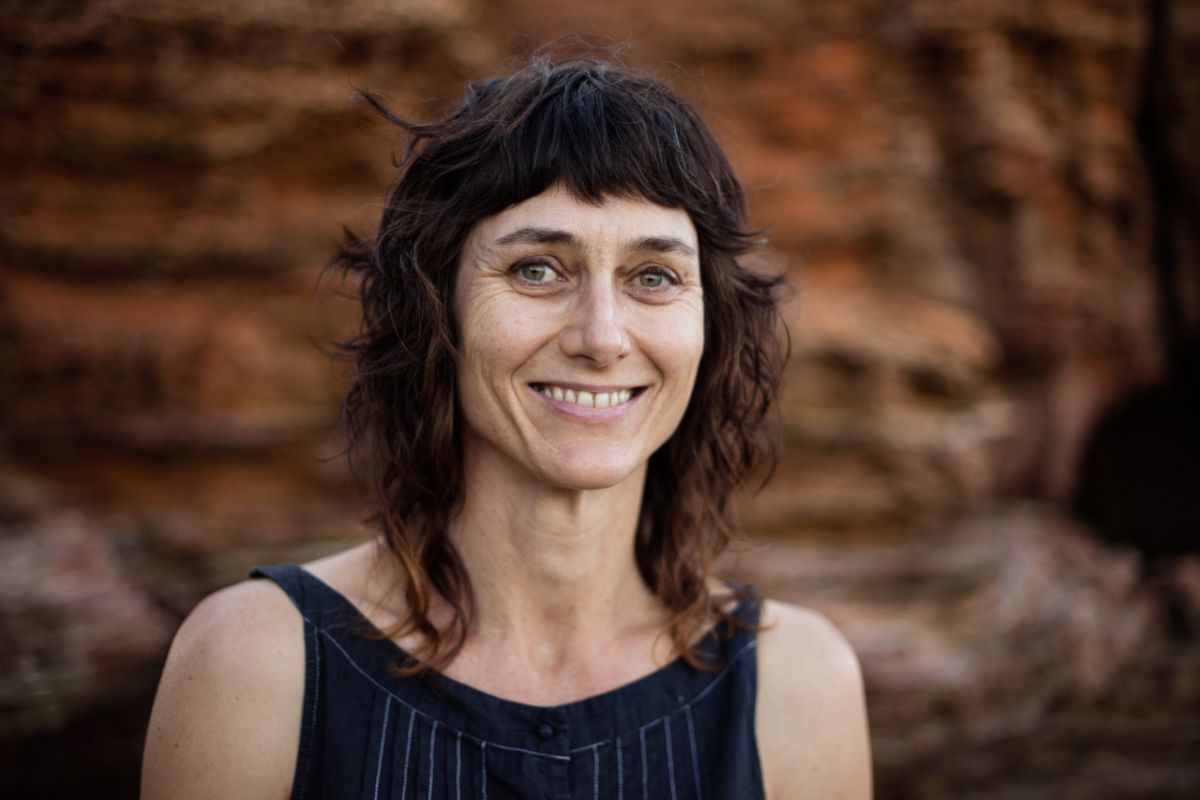 Rachael Swain is a settler artist, born in Aotearoa New Zealand. She is co-artistic director of Marrugeku, together with Yawuru dancer and choreographer Dalisa Pigram. She works between the land of the Gadigal in Sydney and the land of the Yawuru in Broome. Rachael is a director and dramaturg of intercultural and trans-disciplinary dance projects, a scholar and a practice-led performance researcher. Since the company's founding, she has co-conceived and directed many of Marrugeku's productions, which have toured throughout remote and urban Australia and around the world. She is the author of Dance in Contested Land—new intercultural dramaturgies (Palgrave 2020) and co-editor of Marrugeku: Telling That Story—25 years of trans-Indigenous and intercultural exchange (Performance Research 2021).
---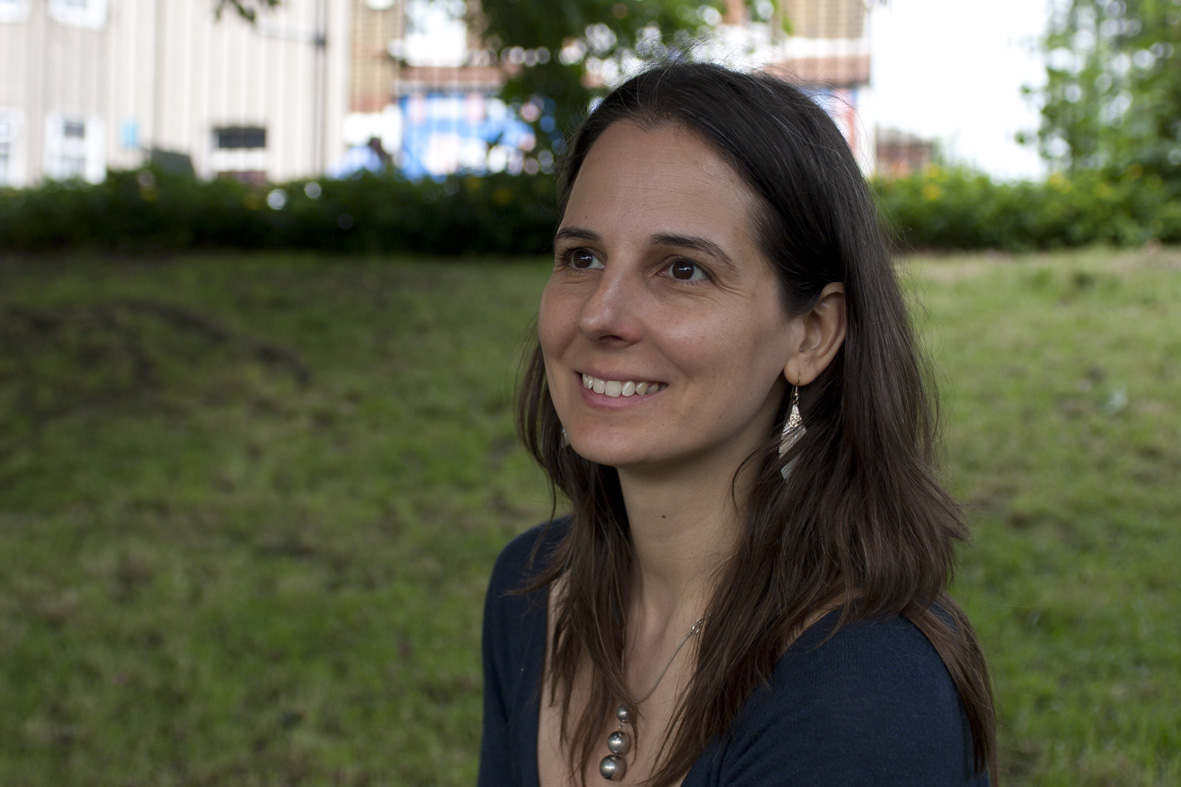 Katalin Trencsényi is a Hungarian dramaturg and researcher, based in London. As an independent dramaturg since 2000, Katalin has worked with the National Theatre, the Royal Court Theatre, Soho Theatre, Corali Dance Company, Deafinitely Theatre, and with many independent artists and choreographers, including Jody Oberfelder (US) and Justine Doswell (IRL). Katalin has worked and taught internationally: in Belgium, Canada, Hungary, Lithuania, Poland, Romania, Russia, the UK and the US. Katalin co-founded the Dramaturgs' Network (d'n) in 2001, has worked on its various committees, and served as its President (2010-2012). Since 2014 she has been active on the Board of the organisation. Katalin is the author of Dramaturgy in the Making. A User's Guide for Theatre Practitioners (Bloomsbury Methuen Drama 2015), editor of Bandoneon: Working with Pina Bausch. (Oberon Books 2016), co-editor with Bernadette Cochrane of New Dramaturgy: International Perspectives on Theory and Practice (Bloomsbury Methuen Drama 2014). Between 2018 – 2020 Katalin worked as editor of the dramaturgy section of the global theatre portal, TheTheatreTimes.com.
---
Photo credits: Lilla Khoór (KT), Michael Jalaru Torres (RS & DP), and Danny Willems (HDV).
Realized in the framework of Micro and Macro Dramaturgies in Dance project co-funded by Creative Europe Programme of the European Union. Rartners: TANEC PRAHA (CZ), Anghiari Dance Hub & Marche Teatro (IT), Bora - Dans og visuelt teater (DK), Dance House Lemesos (CY), Dans Brabant (NL).